In Loving Memory of
<![if !vml]>
<![endif]>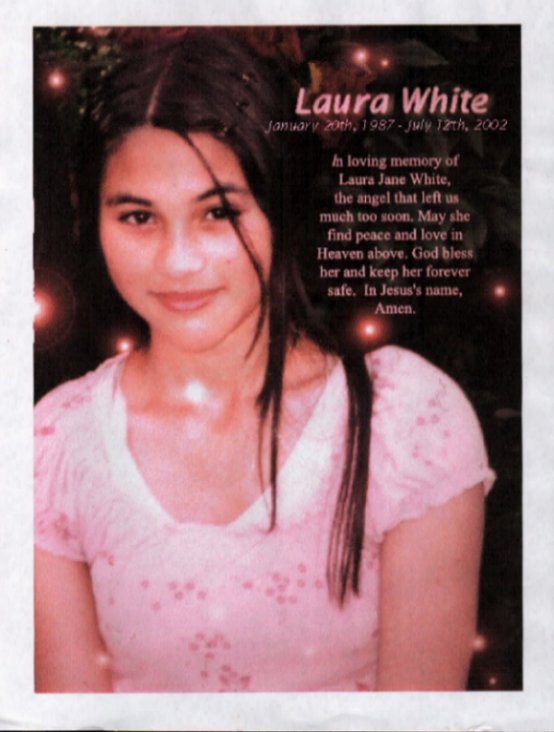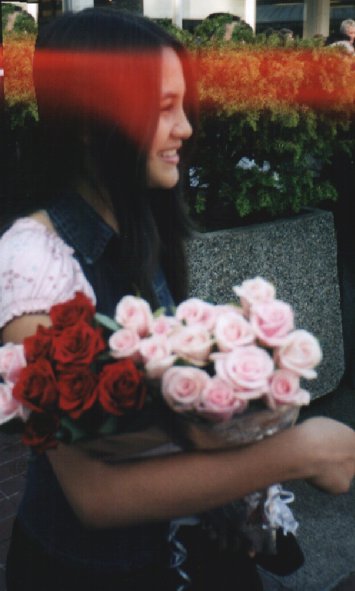 January 20th 1987 - July 12th 2002
News

Dec. 19th
Planning for a
Fundraising Concert
(for the Leukemia Foundation)
dedicated to Laura is in progress.
Date and time set for
sometime this coming Spring, 2003.

Dec. 18th
A further update to 
Laura's Bravery page
with the positive meeting December, 18th with 
Dr. Doug Cochrane, Vice President, Childrens'
Hospital and the changes to be incorporated
in the Division of Pediatric,
Hematology and Oncology. 





Dec. 10th 



At a candle light service
at Ocean View Burial Park
where Laura is laid to rest
the Minister told all of us
of a true story that made him a
believer that Life does indeed
continue on the other side and we
believe it too from the many signs 
Laura has left us.
The family wants to wish you all a
very Merry Christmas.  This is a poem
that was in the program at the service.
The words are powerful and comforting:





IN MEMORIAM


 


Grieve not for me 

Nor mourn the while, 

For happier would I be 

to see you smile.
Let no tears fall
Since I have passed,
But miss me and
Remember me each day.
Live your lives
As I would want you to,
and treat thy fellow man
As I would do.
And when the time has come,
Your lives be through,
I shall be waiting here
For each of you.

Nov. 22nd
Laura's Memorial at
Gladstone Secondary School -
A remembrance to a student,
sister, daughter and
a very special friend to many.

<![if !vml]>
<![endif]>
Midi: Think of Laura
by Christopher Cross
Heavenly Lights Childrens Memorial
A beutiful site with caring and dignity
for Children who have passed away.