I find an old photograph
and see your smile.
As I feel your presence anew,
I am filled with warmth
and my heart remembers love.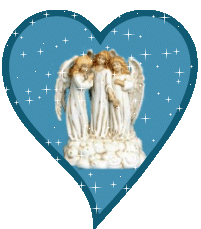 I read an old card
sent many years ago.
The soothing words written then
still caress my spirit
and bring me peace.
I remember who you used to be
the laughter we shared
and wonder what you have become.
Where are you now,
Where did you go,
When the body is left behind
and the spirit is released to fly?
Perhaps you are the morning bird


singing joyfully at sunrise,
or the butterfly that dances
so carelessly on the breeze
or the rainbow of colors
that brightens a stormy sky
or the fingers of afternoon mist
delicately reaching over the mountains
or the final few rays of the setting sun
lighting up the skies
edging the clouds with a magical glow.
I miss your being
but I feel your presence,
In whatever form you choose to take,
however you now choose to be.
Your spirit has become for me
a guardian angel on high
guiding, advising, and watching over me.
I remember you.
You are with me
and I am not afraid.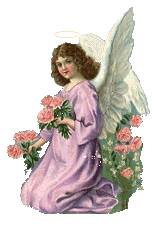 A letter to you, my dearest Laura,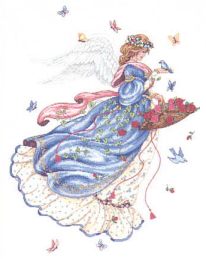 Written in 2002

Laura I miss you so much. We all miss you very much including your dog Ayla. Your 15 1/2 years with us physically are treasured in our hearts forever.

We had so many good times together as a family. When I left my job last October, 2001 I wanted to be even closer to you and Christine. I am so glad I made that decision. That extra time to be together was a bonus I will always cherish. To walk with you and Ayla and go shopping together; To have our moments together and enjoy each others' company.

The fond memories of our travels to the Philippines, Disneyland and Hawaii and to watch the glow in your face as you enjoyed swimming, playing on the beaches and fearlously going on all those rides; The playgrounds we visited when you both were younger, whether it was "Crow" Park or "Circus" Park. You and Christine would always come up with a name for each park we went to. The many bike rides you and I went on around Vancouver and how you did well to keep up to me. To be also with you in times of need, and to comfort you when needed.

The many times we would go to the Video Store come to mind and pick out movies to watch that night. The evenings Christine, Mom, You and I would gather around the TV and watch interesting shows like a "Survivor" Episode and debate who should win. And also memories of going out to a special dinner and seeing a movie we as a family had picked out. The times when you were little and would love me to read a favourite book of yours and later you would try and read a passage yourself to me. The love of books was so evident with you, Laura, at such an early age. I know you were not able to finish the last book I gave you, Laura, "The Lord of The Rings" but I know you will be able to finish it now in Heaven.

I watched you grow into a beautiful young woman over the 15 1/2 years with outstanding talents in School, Sports and Music; A great Soccer and Volleyball player. The speed and talent was so evident. Laura, you excelled in everything you did which made me so proud of you. Those 2 soccer practices every week and games on Sundays over the years hold many memories I will always hold close to my heart. Watching you run at track meets and performing so well made me so proud of you, as did going to your classroom and marvel at the beautiful work you did and to listen to your teachers say how such a remarkable student you are. With music you taught yourself very well on the Piano and Guitar after getting basic lessons from School and private lessons. Laura, you really truly are a gifted musician and with such a angelic Soprano voice. To this day I can hear you now playing Richard Marx's piece, "Right Here Waiting for You" on the piano. I was so thrilled and proud of both you and Christine as you won the talent contest in Gladstone High School in 2001 with the lovely arrangement written by Christine. I had tears of joy as both of you came on stage at the University of BC Chan Auditorium to perform in front of a large audience. Even though you did not win the overall best talent in Vancouver Schools you and Christine were winners in my eyes. I am so fortunate and proud to have two talented Daughters.

Remember those Winters, Laura, when we had decent snow to go Cross-Country Skiing and how you mastered going down the hills at Cypress Park so well. The fun times the family had tobogganing in parks close to the house. Playing with Ayla in the snow last winter and skiing to Mom's office are all memories I will always hold dear to my heart. The picnics, hikes, car rides and other fond memories are entrenched in my memory and will stay there for the rest of my life.

I remember Christmas mornings and how you always rearranged the many presents into piles. One pile for Christine, one for Mom, One for Dad and one for you and your dog, Ayla. Last Christmas was especially a fun time watching Ayla opening up her own presents with her teeth. To have all 15 Christmas mornings on video tape and all the excitement opening presents are memories I will always cherish and fondly look back on.

Those Easter Egg hunts you and Christine took part in were so enjoyable to watch. The enthusiasm on your faces as you found those chocolate eggs, even the ones that were more difficult to find. Christine being older and faster would find more eggs but would always share them with you ,Laura, as she always shared so many things with you.

Mom and I are especially happy that we arranged for you and your girlfriends to enjoy a nights' stay at the Atrium Hotel on your fifteenth birthday. We could tell you and your friends had a lot of fun that evening and those photos from the evening are so lovely and a lasting memory of your happiness.

I read Laura's last school project which was a story about 'Red Blood Cells'. It is so hard to believe that Laura would herself be diagnosed to have Cancer of the Blood shortly after doing this school project.

Download or view Laura's last story she wrote in June, 2002 HERE
You had so much beauty both internally and externally. You and Christine are such great sisters. Mom, Christine and I will be a special bond with Christine's music talents dedicated to you, Laura. I always wanted the best for you and would go with you to anywhere in Canada to see you get educated as a proud Veterinarian. I was always there for you Laura. Now your talents will be put to great use as God's special Angel.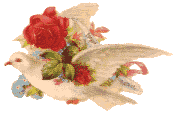 I will find answers for you from the Hospital Doctors and can only hope other children do not have to suffer the needless pain like you had to endure. You were so brave.


And as I said to you in the Hospital when you were finally in peace from all that pain and suffering, "you are my Guardian Angel and I fear Death no more as I know you will be there when I die".


I will always love you and remember you Laura until my last breath and then we will be together once more.


From your Dad and special friend,


SEPTEMBER, 2003





I sit and hold your picture 
As you looked not so long ago. 
I wonder, how would you look 
Were you here with me today. 
God had you in His plans that day 
You were lifted from my arms. 
But still, as days go passing by, 
My eyes keep searching, everywhere. 

My heart is still as broken 
As it was that other day, and, 
Though one year has passed and gone 
I still love you, each and every day. 

And if the Lord gave me one wish 
I wouldn't think, not for a second. 
I'd ask to see your face, my Daughter, 
For just a single, fleeting minute. 

You're locked up deep within my soul, 
And etched into my heart. 
And when the time is right, my Laura, 
I'll once more fold you into my arms.......... 

Someday..........

Love you forever, dearest Laura
Your Dad, Bob