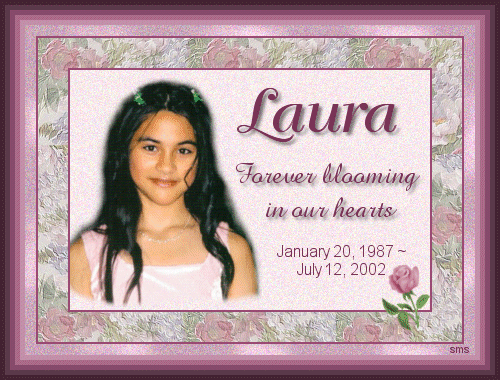 Jan. 20, 2003
 Laura's 16th birthday
candlelight memory at her Grave site went well.
The weather co-operated as 16 candles
stayed lit around her Stone Marker.
About 45 friends of Laura
were there to wish her 
a Happy Birthday.
Josh Groban's beautiful song,
"To Where You Are" played
in the background.
Balloons were signed
by many of Laura's friends
and then released.
Amazingly the balloons
stayed together and formed a cross.
Many thanks for all of you
that came to light candles
at Laura's birthday memorial, and
for everyone else who lit candles
in her memory.
Laura, You are Our Angel In Heaven!

We may no longer be together,
As you're not here with us anymore.
But we still feel you deep in our hearts,
Just the same as it was before.

For we could never forget our love,
Or our beautiful memories of you.
And we know that even in Heaven,
You still recall those memories too.

When we gaze up at Heaven to you,
And you look down on us.
Our smiles light up the whole sky,
For all of Heaven and Earth to see.

Our love will always live on,
As our souls will forever be connected.
God made our cherished souls immortal,
So our love for each other, would be protected.

Knowing that you are at peace,
Brings comfort to our sad hearts.
And we know God will take care of you,
Now that we are apart.

Until we are together again,
And sharing our heavenly home.
We will always have our Angel in Heaven,
Smiling down on us, and never be alone.

'Love, Dad, Mom and Christine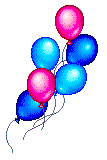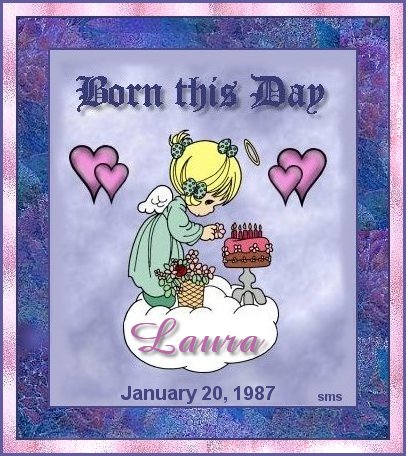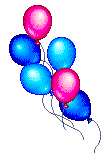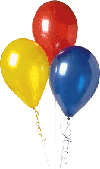 Photos taken January 20, 2003 on Laura's Heavenly 16th Birthday...