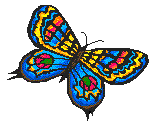 ---
LOSE WEIGHT NOW - ASK ME HOW !
"SPICE UP YOUR LIFE" WITH THE FANTASTIC DIETMAGIC PRODUCTS!
HI, MY NAME IS ROSE, I CAN'T BELIEVE IT! I USE THIS DIET MAGIC AND LOST 10 POUNDS IN TWO WEEKS AND IT NEVER CAME BACK FOR 3 YEARS;INCREDIBLE!! WHAT EXCITES ME IS THAT I HAD A FAMILY HISTORY OF HIGH BLOOD PRESSURE AND WHEN GOT ON THIS DIET MAGIC MY HIGH BLOOD PRESSURE HAD NORMALIZED. IT IS INCREDIBLE, I GOT SO MUCH ENERGY NOW. MY HUSBAND USES THE PRODUCTS TOO AND HIS ULCER DISAPPEARED, CHROHN'S DISEASE WENT INTO REMISSION & HIS ARTHRITIS WENT AWAY, THIS DIET MAGIC IS A WAY OF LIFE! YOU MIGHT KNOW SOMEBODY WHO HAS A HEALTH PROBLEM. JUST LET ME KNOW AND WE HAVE PRODUCTS THAT CAN HELP HIGH BLOOD PRESSURE,DIABETES, LOW BLOOD PRESSURE, ARTHRITIS,ULCER, OR ANY HEALTH PROBLEM. IT IS ALL HERBS, THERE IS NOTHING TO LOSE, THESE PRODUCTS HAVE A 30 DAYS MONEY BACK GUARANTEE.
PLEASE TAKE A MOMENT TO FILL OUT THE QUESTIONAIRE BELOW. THANK YOU.
PS: HERE ARE PHOTOS OF MARCY BEFORE USING DIETMAGIC AND HOW SHE LOOKS NOW!

MARCY BEFORE ------------ MARCY NOW
---------------
BEFORE 180 LBS. . . NOW 130!
"I struggled hard for two years to lose weight after my sixth child was born, but nothing worked -- until Herbalife. With these products I went from a size 14 to a 6 without increasing my exercise or giving up the foods I love."
---
PLEASE CONTACT ROSE WHITE
BY EMAIL.
Rose White
OR
Phone No. (604) 325-8055
Fax No. (604) 432-9956
My ICQ Number is 34708934
---
FOR MORE INFORMATION ON DIET MAGIC
---